Buddy vs. Duff
A 6-week competition that challenges every aspect of what it means to be a true artist. Each episode measures the talents of bakers Buddy Valastro and Duff Goldman in two rounds by use of technique, design skills and taste -- a bake-off to test their baking abilities and a cake-off to showcase their creative imaginations and decorating skills.
Kommande sändningar
Inga tablålagda sändningar de närmsta sju dagarna.
Senaste inspelade avsnittet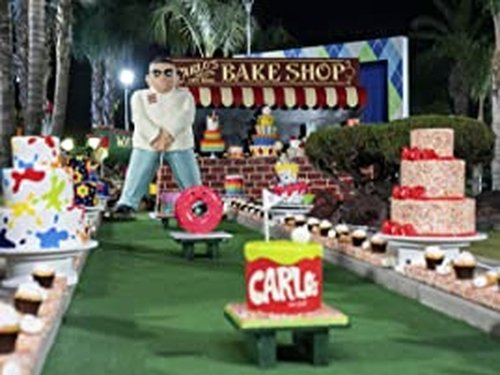 Mini-Golf Cake
2020-04-20 | avsnitt 7
Buddy and Duff create playable-hole golf cakes for a putt-putt event.
Säsonger för Buddy vs. Duff