Making History
A professor creates a device that allows him and his colleague to change the course of events from the past in order to improve their current life.
Skådespelare
Adam Pally

Dan

Yassir Lester

Chris

Leighton Meester

Deborah Revere

John Gemberling

John Hancock

Neil Casey

Sam Adams
Senaste inspelade avsnittet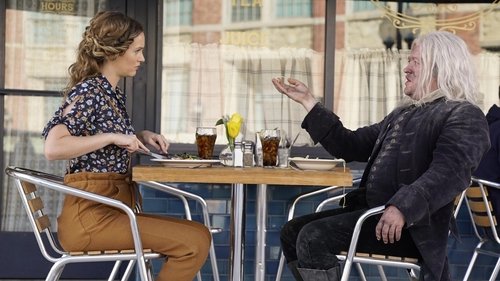 Body Trouble
2017-05-21 | avsnitt 9
Chris' life is in shambles, so Dan plays the time travel card with Dr. Cobell to help get Chris' job back, but his efforts go awry when he accidentally gives him a heart attack instead. Meanwhile, Deb hunts down Hancock and Adams to convince them to return to the past.
Säsonger för Making History

Serien är skapad av
Julius Sharpe