NEXT
A Silicon Valley pioneer discovers that one of his own creations – a powerful A.I. – might spell global catastrophe, and teams up with a cybercrime agent to fight a villain unlike anything we've ever seen – one whose greatest weapon against us is ourselves.
Skådespelare
John Slattery

Paul LeBlanc

Fernanda Andrade

Shea Salazar

Gerardo Celasco

Ty Salazar
Kommande sändningar
Inga tablålagda sändningar de närmsta sju dagarna.
Senaste inspelade avsnittet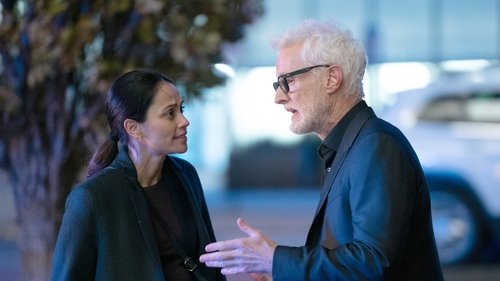 FILE #2
2020-10-13 | avsnitt 2
After being mishandled by a Zava employee, NEXT escapes the confined servers of its home company and gains internet access. Concerned about her son, Shea recruits Paul and her co-workers C.M., Gina and Ben to help use Ethan's connection with Iliza to track NEXT's possible location. Paul tries to rekindle his relationship with his daughter, Abby, and grapples with the onset of his health condition.
Säsonger för NEXT

Kategorier
Drama
Kriminal
Sci-Fi & Fantasy