Scream Queens
The super-charged comedy-horror series is a modern take on the classic whodunit with a killer cast. 
Skådespelare
Emma Roberts

Chanel Oberlin

Taylor Lautner

Dr. Cassidy Cascade

Lea Michele

Hester Ulrich

Abigail Breslin

Chanel #5

Keke Palmer

Zayday Williams

Billie Lourd

Chanel #3

Jamie Lee Curtis

Cathy Munsch

John Stamos

Dr. Brock Holt

James Earl

Chamberlain Jackson

Kirstie Alley

Ingrid Marie Hoffel
Visa fler skådespelare
Senaste inspelade avsnittet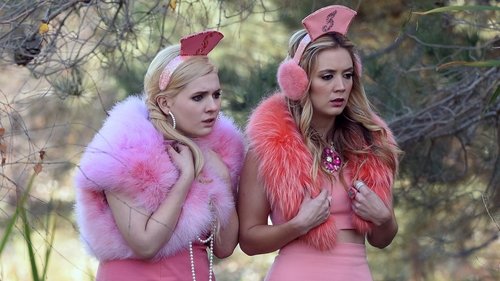 Drain the Swamp
2016-12-20 | avsnitt 10
The Green Meanie sets its final plan for revenge in motion as Hester makes a bold move to secure her future, and Brock performs a dangerous surgery to save Dean Munsch's life.
Säsonger för Scream Queens
Säsong 2

2016 | 10 avsnitt

The second season picks up years after the murderous events at Kappa House. Dean Munsch purchases an abandoned hospital with a haunted past. After recruiting surgeons as well as medical student Zayday Williams, the Dean shocks everyone when she enlists the services of the disgraced Chanels. They delve deep into the most fascinating and bizarre medical cases, as a new and terrifyingly funny mystery begins once again.

Säsong 1

2015 | 13 avsnitt

After a 1995 sorority pledge gone wrong, someone is out for vengeance when a college campus is rattled by a series of murders at the twentieth anniversary of the crime.
Serien är skapad av
Ryan Murphy

Ian Brennan

Dante Di Loreto

Brad Falchuk