Time Team
Time Team is a British television series which has been aired on British Channel 4 from 1994. Created by television producer Tim Taylor and presented by actor Tony Robinson, each episode featured a team of specialists carrying out an archaeological dig over a period of three days, with Robinson explaining the process in layman's terms. This team of specialists changed throughout the series' run, although has consistently included professional archaeologists such as Mick Aston, Carenza Lewis, Francis Pryor and Phil Harding. The sites excavated over the show's run have ranged in date from the Palaeolithic right through to the Second World War. In October 2012 Channel 4 announced that the final series would be broadcast in 2013. Series 20 was screened in January–March 2013 and a number of specials are planned to be screened into 2014.
Skådespelare
Tony Robinson

Himself - Presenter

Phil Harding

Himself - Field Archeologist

John Gater

Himself - Geophysicist

Stewart Ainsworth

Himself - Landscape Investigator

Francis Pryor

Himself - Bronze Age Specialist
Senaste inspelade avsnittet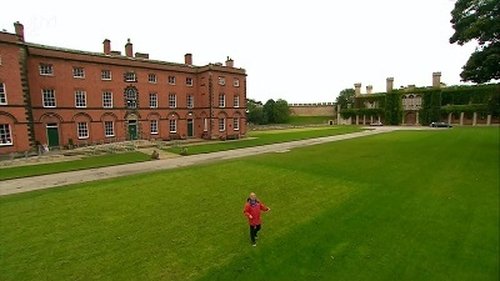 The Secret of Lincoln Jail
2013-07-30 | avsnitt 15
Lincoln has been dominated by its castle for over 1000 years. Its high stone walls and gatehouses were built to impress the locals with Norman power, and it has housed medieval dungeons and Victorian and Georgian jails. Extraordinarily, today the castle is still a centre for justice and punishment, containing an active court. As part of a £19million refurbishment programme, a preparatory archaeological dig at the castle is revealing new secrets about the horrors of its early jails. Sir Tony Robinson and the Time Team cameras have had exclusive access to the dig. With help from Phil Harding and Alex Langlands, Tony traces the story of punishment over the course of a millennium. He discovers that, behind the walls of Lincoln Castle, the Victorians launched an experiment in prison justice that pushed human beings to their limits. Some went mad, many died, and the prison regime broke down in shocking circumstances. In this grim jail in the heart of the city, something went badly wrong.
Säsonger för Time Team
Säsong 20

2012 | 15 avsnitt

Säsong 19

2012 | 13 avsnitt

Säsong 18

2011 | 10 avsnitt

Säsong 17

2010 | 13 avsnitt

Säsong 16

2009 | 13 avsnitt

Säsong 15

2008 | 13 avsnitt

Säsong 14

2007 | 14 avsnitt

Säsong 13

2006 | 13 avsnitt

Säsong 12

2005 | 13 avsnitt

Säsong 11

2004 | 13 avsnitt

Säsong 10

2003 | 13 avsnitt

Säsong 9

2002 | 13 avsnitt

Säsong 8

2001 | 12 avsnitt

Säsong 7

2000 | 13 avsnitt

From this season onwards, Time Team was filmed in widescreen format.

Säsong 6

1999 | 13 avsnitt

Specials

1997 | 57 avsnitt
Visa alla säsonger