BLACK LAGOON
The story follows a team of pirate mercenaries known as the Lagoon Company, that smuggles goods in and around the seas of Southeast Asia in the early to mid 1990s. Their base of operations is located in the fictional harbor city of Roanapur in southeast Thailand near the border of Cambodia.
Visas på följande playtjänster
Kommande sändningar
Inga tablålagda sändningar de närmsta sju dagarna.
Senaste inspelade avsnittet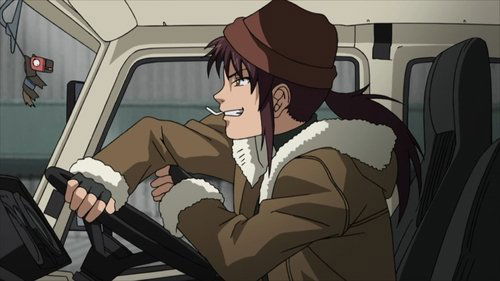 The Gunslingers
2006-12-20 | avsnitt 24
Rock continues to push Balalaika to destroy the Washimine Group once and for all. Whit that Yukio would have to go back to a normal life. Revy and Gin meet for a face off.
Säsonger för BLACK LAGOON
Säsong 1

2006 | 24 avsnitt

Specials

2009 | 12 avsnitt
Kategorier
Action & Äventyr
Animerat
Drama
Kriminal