Black Mirror
Den här sci-fi-serien utspelar sig i en högteknologisk och snar framtid där människans främsta framsteg och mörkaste instinkter ligger väldigt nära varandra.
Visas på följande playtjänster
Kommande sändningar
Inga tablålagda sändningar de närmsta sju dagarna.
Senaste inspelade avsnittet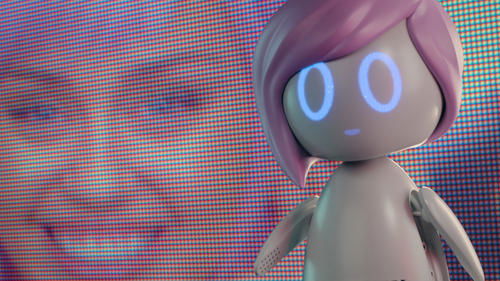 Rachel, Jack and Ashley Too
2019-06-05 | avsnitt 3
A lonely teen becomes obsessed with a robot doll based on her pop star idol, Ashley O - just as the real Ashley's life begins to unravel.
Säsonger för Black Mirror
Säsong 5

2019 | 3 avsnitt

A video game transforms a longtime friendship, a social media company faces a hostage crisis, and a teen bonds with an AI version of her pop star idol.

Säsong 4

2017 | 6 avsnitt

A fantasy spins out of control, all-seeing devices expose dark secrets, and a woman flees a ruthless hunter in more tales of technology run wild.

Säsong 3

2016 | 6 avsnitt

Lovers meet in a surreal paradise, a young man is tormented by strange texts, and a social app wields disturbing power in these high-tech tales.

Säsong 2

2013 | 3 avsnitt

This anthology series' second season examines the dark stories of a social media addict, a woman who's part of a live "life" show, and more.

Säsong 1

2011 | 3 avsnitt

Season one of this sci-fi anthology series imagines realities in which people are forced to power their own existence, receive memory implants and more.
Visa alla säsonger