Bordertown
The comedy, which takes place in a fictitious desert town near the U.S.-Mexico border, centers on the intertwining daily lives of neighbors Bud Buckwald and Ernesto Gonzales. Bud, a married father of three, is a Border Patrol agent who feels threatened by the cultural changes that have transformed his neighborhood. Living next door is Ernesto, an industrious Mexican immigrant and father of four, who is proud to be making it in America. As Bud and Ernesto's paths begin to cross, their families become bound by friendship, romance and conflict.
Skådespelare
Judah Friedlander

Sanford Buckwald

Jacqueline Pinol

Pepito Gonzalez

Alex Borstein

Becky Buckwald
Kommande sändningar
Inga tablålagda sändningar de närmsta sju dagarna.
Senaste inspelade avsnittet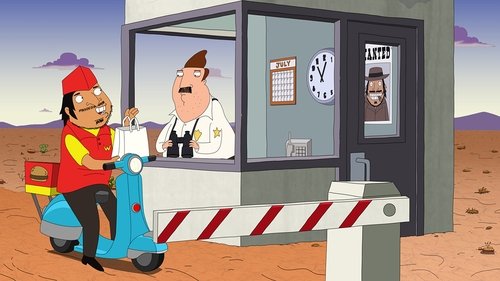 Viva Coyote
2016-06-15 | avsnitt 13
When El Coyote is moved to the No. 1 spot on the "Most Wanted" list, Bud and Barracuda go gunning for him: Bud because he let him slip across the border; Barracuda because he seeks to regain the top slot on the list. Meanwhile, Ruiz wants to free El Coyote so that an attractive waitress will see him as "more Mexican."
Säsonger för Bordertown
Säsong 1

2016 | 13 avsnitt