Car S.O.S.
Meet car enthusiast and TV presenter Tim Shaw and master mechanic Fuzz Townshend as they join forces to rescue rusty classic vehicles from their garage prisons
Skådespelare
Fuzz Townshend

Fuzz Townshend
Senaste inspelade avsnittet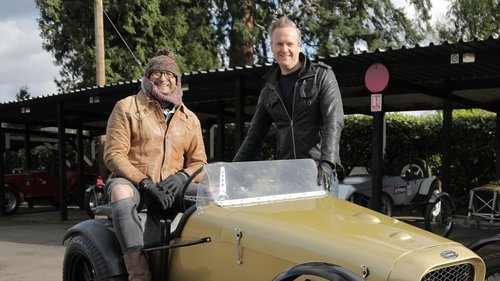 Cannon Goldfinger
2020-05-07 | avsnitt 9
Tim and Fuzz are challenged to take on probably their most obscure car to date - a little known Cannon trials competition car.
Säsonger för Car S.O.S.
Säsong 8

2020 | 10 avsnitt

Säsong 7

2019 | 10 avsnitt

Säsong 6

2018 | 10 avsnitt

Säsong 5

2017 | 10 avsnitt

Säsong 4

2016 | 10 avsnitt

Säsong 3

2015 | 10 avsnitt

Säsong 2

2014 | 10 avsnitt

Säsong 1

2013 | 10 avsnitt
Visa alla säsonger