Cities of the Underworld
Cities of the Underworld is an American documentary television series that premiered on March 2, 2007, on the History channel. The program explores the subterranean environment and culture beneath various civilizations. The series was originally hosted and narrated by Eric Geller for the majority of episodes in Season 1, with Don Wildman taking over for the rest of series 1 and series 2 and 3.
Skådespelare
Don Wildman

Himself / Host
Senaste inspelade avsnittet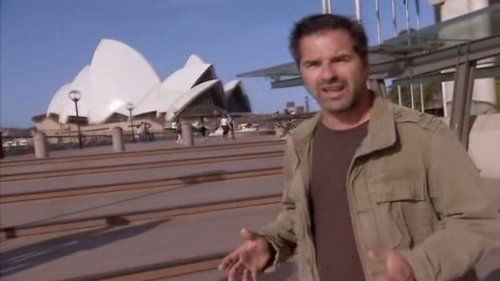 Alcatraz Down Under
2009-02-09 | avsnitt 13
Beneath the sunny façade of Sydney, Australia lies a dark past. Underground Sydney is explored. Included: a 19th-century prison; caves that were once home to fugitive outlaws; gold mines. Also: a secret World War II storage place for chemical weapons is toured by those who once worked there.
Säsonger för Cities of the Underworld
Säsong 3

2008 | 13 avsnitt

Säsong 2

2008 | 13 avsnitt

Säsong 1

2006 | 14 avsnitt
Visa alla säsonger