COBRA
As widespread power outages cause chaos and threaten lives across the country, the COBRA (Cabinet Office Briefing Room) committee comprised of the UK's leading experts and politicians, gathers to find a way to turn the lights back on.
Skådespelare
Robert Carlyle

Robert Sutherland

Victoria Hamilton

Anna Marshall

Richard Dormer

Fraser Walker

David Haig

Archie Glover-Morgan

Marsha Thomason

Francine Bridge
Visas på följande playtjänster
Kommande sändningar
Inga tablålagda sändningar de närmsta sju dagarna.
Senaste inspelade avsnittet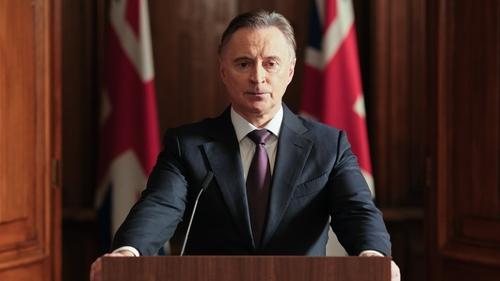 2021-11-19 | avsnitt 6
Reeling from the events in Kent, the COBRA team are briefed by Eleanor on the nature of a sophisticated malware which has infected the UK's critical infrastructure.
Säsonger för COBRA
Cyberwar

2021 | 6 avsnitt

In the aftermath of both solar and political storms, Prime Minister Robert Sutherland attempts to steer the country on a more even course. An assassination on British soil, however, unleashes a chain of events that threatens to develop into a crisis even more serious than the one from which the country has recently emerged. An invisible global enemy, not playing by the rules and operating outside national boundaries, appears to be bent on our destruction, leaving an entire country unsure as to who is friend and who is foe.