Coroner
Jenny Cooper investigates unexplained or sudden deaths in the city of Toronto. Fierce and quick-witted, Jenny is a newly-widowed single mother with secrets of her own to unearth.
Skådespelare
Serinda Swan

Dr. Jenny Cooper

Roger Cross

Donovan McAvoy

Éric Bruneau

Liam Bouchard

Tamara Podemski

Alison Trent
Visas på följande playtjänster
Paramount Plus
Comhem Play
Senaste inspelade avsnittet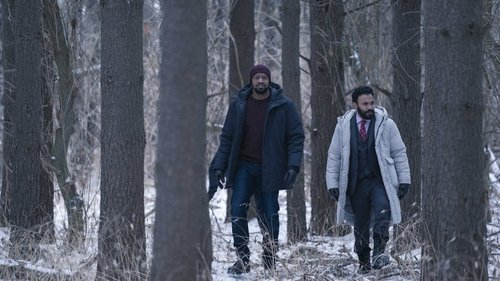 Christmas Day
2021-04-07 | avsnitt 10
Jenny and Donovan are lured to a dangerous, remote location in search of the suspect in the Browning murders.
Säsonger för Coroner
Säsong 3

2021 | 10 avsnitt

Säsong 2

2020 | 8 avsnitt

In the aftermath of a devastating apartment fire, Jenny Cooper struggles to control a dangerous new outlet for her anxiety. Meanwhile, a witness to the fire draws Detective Donovan McAvoy into a hidden side of the city. Jenny must trust her instincts, as her father's dementia worsens, her son turns 18, and her now-live-in boyfriend Liam is confronted by his own push and pull with death.