CSI: Miami
En grupp kriminaltekniker i Florida använder sig av vetenskapliga metoder och gammaldags polisarbete för att utreda brott. Horatio Caine, en före detta morddetektiv, leder gruppen utredare som bekämpar brotten i den tropiska omgivningen och kulturella mötesplatsen Miami.
Skådespelare
David Caruso

Horatio Caine

Emily Procter

Calleigh Duquesne

Eva LaRue

Natalia Boa Vista

Omar Benson Miller

Walter Simmons
Senaste inspelade avsnittet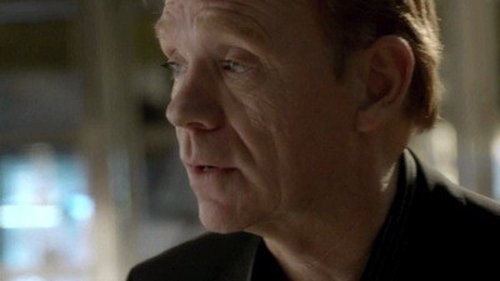 Habeas Corpse
2012-04-08 | avsnitt 19
Every member of CSI is a suspect when one of the team's enemies is murdered. When the investigation becomes deadly, Samantha Owens ends up having to be rescued.
Säsonger för CSI: Miami
Säsong 10

2011 | 19 avsnitt

The tenth and final season of CSI: Miami premiered on CBS on September 25, 2011, and is the shortest season of CSI: Miami with only 19 episodes. On January 12, 2012, CBS announced that Adam Rodríguez would write and produce an episode based on the Penn State scandal. The episode, "At Risk," premiered on March 18, 2012. The season finale aired on April 8, 2012, but was delayed due to extended coverage of the Masters. In May 2012, CBS cancelled CSI: Miami, making it the first show in the CSI franchise to end.

Säsong 9

2010 | 22 avsnitt

The ninth season of CSI: Miami premiered on CBS on October 3, 2010 and ended May 8, 2011. The show was on a special time Sunday 8/7c from January 2–16. Eddie Cibrian was written off the series and appeared as a special guest star for the premiere. Adam Rodriguez becomes a series regular again.

Säsong 8

2009 | 24 avsnitt

The eighth season of CSI: Miami premiered on CBS on September 21, 2009 and ended May 24, 2010. Eddie Cibrian joins the cast in the season premiere, along with Omar Benson Miller in episode 6. Christian Clemenson joins the show as the team's new medical examiner. Adam Rodriguez was only a regular for five episodes and eight episodes as a special guest star. Khandi Alexander returned for two episodes also as a special guest star.

Säsong 7

2008 | 25 avsnitt

The seventh season of CSI: Miami premiered on CBS on September 22, 2008 and ended May 18, 2009. Megalyn Echikunwoke joined the cast, but left after 22 episodes. Khandi Alexander and Sofia Milos made guest appearances throughout the season.

Säsong 6

2007 | 21 avsnitt

The 6 season of CSI: Miami premiered on CBS on September 24, 2007 and ended May 19, 2008. Khandi Alexander only appeared in 19 episodes and departed the cast as a series regular. Only 13 episodes had been completed before the 2007 Writers Guild of America strike. After the strike, eight more episodes were made, resulting in a 21 episode season.

Säsong 5

2006 | 24 avsnitt

The fifth season of CSI: Miami premiered on CBS on September 18, 2006 and ended May 14, 2007.

Säsong 4

2005 | 25 avsnitt

The fourth season of CSI: Miami premiered on CBS on September 19, 2005 and ended May 22, 2006.

Säsong 3

2004 | 24 avsnitt

The third season of CSI: Miami premiered on CBS on September 20, 2004. The season finale aired on May 23, 2005. Rory Cochrane left the series after the season premiere. Jonathan Togo joined the show and was promoted to series regular. Rex Linn became a new recurring cast member. Episodes 7 and 16 have a net running time of 63 minutes.

Säsong 2

2003 | 24 avsnitt

The second season of CSI: Miami premiered on CBS on September 22, 2003 and ended May 24, 2004.

Säsong 1

2002 | 24 avsnitt

The first season of CSI: Miami premiered on CBS on September 23, 2002, and ended on May 19, 2003. The show's regular time slot was Mondays at 10:00 pm.

Specials

2002 | 68 avsnitt
Visa alla säsonger
Serien är skapad av
Anthony Zuiker

Ann Donahue

Carol Mendelsohn