Dr. Pimple Popper
Dermatologist Sandra Lee, aka Dr. Pimple Popper, helps patients with unique skin conditions reclaim a life free of disguise and embarrassment.
Skådespelare
Dr. Sandra Lee

som sig själv
Visas på följande playtjänster
Senaste inspelade avsnittet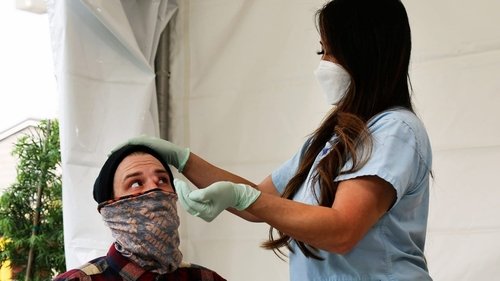 My Third Eye
2021-09-30 | avsnitt 10
Jaclyn has a lump on the back of her head that causes her emotional distress. Shane has a growth between his eyes that could put him in danger at his electrician job. Brittany has seen multiple doctors about the sores on her body with no answers.
Säsonger för Dr. Pimple Popper
Säsong 6

2021 | 10 avsnitt

Säsong 5

2020 | 10 avsnitt

Säsong 2

2019 | 10 avsnitt
Visa alla säsonger