Falsk identitet
Guillaume Debailly återvänder till Paris efter sex års hemligt uppdrag i Syrien. Kan han återanpassa sig till ett liv på hemmaplan inom underrättelsetjänsten DSGE?
Skådespelare
Mathieu Kassovitz

Guillaume Debailly

Sara Giraudeau

Marina Loiseau

Stefan Crepon

César dit « Pacemaker »

Zineb Triki

Nadia El Mansour

Florence Loiret Caille

Marie-Jeanne Duthilleul
Kommande sändningar
Inga tablålagda sändningar de närmsta sju dagarna.
Senaste inspelade avsnittet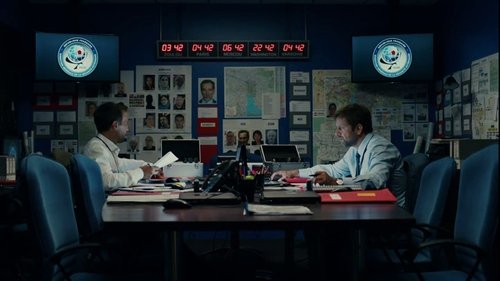 2020-05-04 | avsnitt 10
Marie-Jeanne presents her candidacy to succeed Michel Ponte as director of the service. An Uzbek tourist in Paris finds a weapon. Is he part of Mikhail's revenge?
Säsonger för Falsk identitet
Säsong 5

2020 | 10 avsnitt

Säsong 4

2018 | 10 avsnitt

In the fourth season, chased by the D.G.S.E. and the C.I.A. all the way to Moscow, intelligence officer Malotru (Mathieu Kassovitz) tries to negotiate his return to France. The D.G.S.E.'s new head of Internal Security, JJA, initiates a full-spectrum audit of The Bureau and its new chief Marie-Jeanne, with the clear-cut intention of severing a few heads in the process.

Säsong 3

2017 | 10 avsnitt

Säsong 2

2016 | 10 avsnitt

Säsong 1

2015 | 10 avsnitt
Visa alla säsonger