First Ladies
Blending in-depth interviews, rare archival footage, and cinematic recreations, this docuseries on the lives of America's most iconic First Ladies is a bold revision of each woman's traditional portrayal, revealing how they were impacted during their time in the White House, and how their achievements fundamentally shaped American and global history.
Kommande sändningar
Inga tablålagda sändningar de närmsta sju dagarna.
Senaste inspelade avsnittet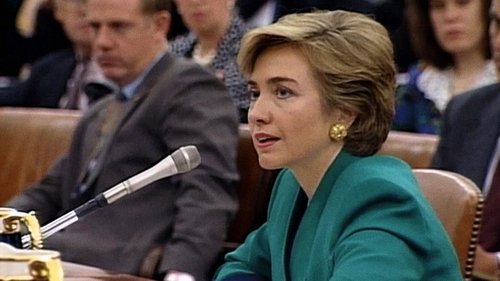 Hillary Rodham Clinton
2020-11-22 | avsnitt 6
After entering the White House in 1992 with former President Bill Clinton, Hillary Rodham Clinton was almost immediately attacked for being too ambitious and too involved in her husband's administration. The criticism did not discourage her, however, and following Bill's scandal, Hillary chose to forge her own path and became a Senator, Secretary of State, and nearly elected as the first female President of the United States.
Säsonger för First Ladies