Fresh Off the Boat
A '90s-set single-camera comedy about a hip-hop-loving Asian kid growing up in suburban Orlando, being raised by an immigrant father obsessed with all things American and an immigrant mother often bewildered by white culture.
Skådespelare
Chelsey Crisp

Honey

Constance Wu

Jessica Huang

Randall Park

Louis Huang

Hudson Yang

Eddie Huang

Forrest Wheeler

Emery Huang

Ian Chen

Evan Huang

Lucille Soong

Grandma Huang
Visa fler skådespelare
Senaste inspelade avsnittet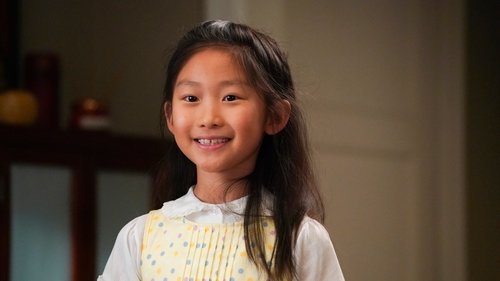 No Apology Necessary
2019-04-12 | avsnitt 22
Just as the Huangs are settling into life without Eddie, an international incident catapults him not only to Taiwanese fame but also right back to America. In order to fix Eddie's mess, the family gets a new "daughter"; but when things go awry, Jessica must add a new word to her vocabulary. Meanwhile, master babysitter Evan watches Maria for Honey and Marvin, and ends up learning more about himself than he expected.
Säsonger för Fresh Off the Boat
Säsong 5

2018 | 22 avsnitt

Säsong 4

2017 | 19 avsnitt

Säsong 3

2016 | 23 avsnitt

Säsong 2

2015 | 24 avsnitt

Säsong 1

2015 | 13 avsnitt
Visa alla säsonger
Serien är skapad av
Nahnatchka Khan