Gentleman Jack
Halifax, West Yorkshire, England, 1832. Anne Lister attempts to revitalize her inherited home, Shibden Hall. Most notably for the time period, a part of her plan is to help the fate of her own family - by taking a wife.
Skådespelare
Gemma Whelan

Marian Lister

Gemma Jones

Aunt Anne Lister

Timothy West

Jeremy Lister
Visas på följande playtjänster
Kommande sändningar
Inga tablålagda sändningar de närmsta sju dagarna.
Senaste inspelade avsnittet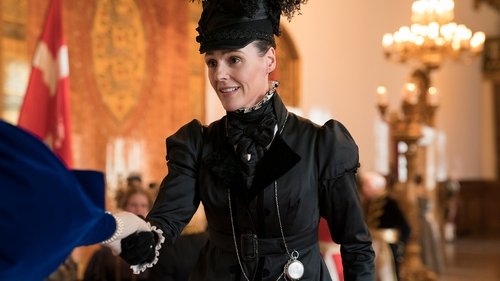 Are You Still Talking?
2019-06-10 | avsnitt 8
Following a four-week journey from Paris to Copenhagen, Anne finds acceptance and appreciation in Danish high society, stepping out of her sartorial comfort zone to attend a birthday ball hosted by Queen Marie. When difficult news arrives from Shibden, Anne is faced with the decision to stay in Europe or go back home.
Säsonger för Gentleman Jack
Säsong 1

2019 | 8 avsnitt

Halifax, 1832. Rejected by her aristocratic would-be companion Vere Hobart, Anne Lister returns to her shabby ancestral home, Shibden Hall, determined to restore its fortunes and find herself a wife.