Henry Danger
When 13-year-old Henry Hart lands a job as Danger, the sidekick-in-training to superhero Captain Man, he must learn to navigate a double life balancing the challenges of 8th grade with the crazy adventures of a real-life crime fighter!
Skådespelare
Jace Norman

Henry Hart

Sean Ryan Fox

Jasper Dunlop

Michael D. Cohen

Schwoz

Riele Downs

Charlotte Bolton

Ella Anderson

Piper Hart
Senaste inspelade avsnittet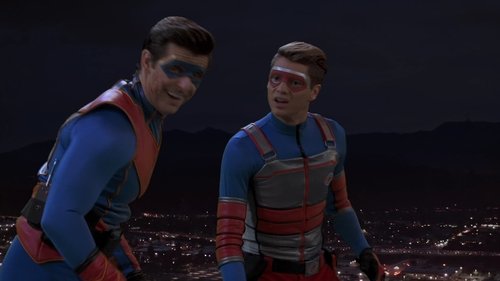 The Fate of Danger: Part II
2020-03-21 | avsnitt 39
Kid Danger and Captain Man battle Drex on top of a blimp to stop him from erasing Swellview's memory of Captain Man. But when the blimp aims straight for the Swellview Baby Hospital, one hero must stay behind to save the day.
Säsonger för Henry Danger
Säsong 5

2018 | 39 avsnitt

Säsong 4

2017 | 20 avsnitt

Säsong 3

2016 | 20 avsnitt

Säsong 2

2015 | 18 avsnitt

Säsong 1

2014 | 25 avsnitt
Visa alla säsonger