Holly Hobbie
Holly's a 13-year-old singer-songwriter who's got her best friends and close-knit family by her side, but she's dreaming of ways to save the world - even if it's starting in her own backyard.
Skådespelare
Kamaia Fairburn

Piper Parish

Hunter Dillon

Tyler Flaherty

Charles Vandervaart

Robby Hobbie
Kommande sändningar
Inga tablålagda sändningar de närmsta sju dagarna.
Senaste inspelade avsnittet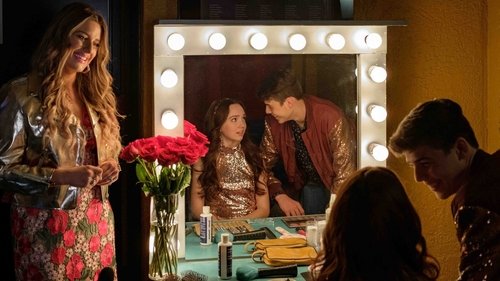 The Selfless Starlet
2019-11-22 | avsnitt 10
While choosing an outfit from a clothing brand sponsor for the Gwen Taylor show, Holly finds a troubling note and seeks justice.
Säsonger för Holly Hobbie
Säsong 2

2019 | 10 avsnitt

Holly Hobbie might appear to be just a young farm girl living in small-town U.S.A, but on the inside, she's a hero for our time. Now that Holly's hit her teens, helping others is more complicated than it looks. From saving her grandma's café, to supporting her bestie and navigating young love, Holly may save the world someday, but she's going to start with her own small town.

Säsong 1

2018 | 10 avsnitt