L.A.'s Finest
Syd Burnett has left her complicated past behind to become an LAPD detective. Paired with a new partner, Nancy McKenna, a working mom with an equally complex past, Syd is pushed to examine whether her unapologetic lifestyle might be masking a greater personal secret. These two women don't agree on much, but they find common ground when it comes to taking on the most dangerous criminals in Los Angeles.
Skådespelare
Gabrielle Union

Syd Burnett

Jessica Alba

Nancy McKenna

Ryan McPartlin

Patrick McKenna

Ernie Hudson

Joseph Burnett
Senaste inspelade avsnittet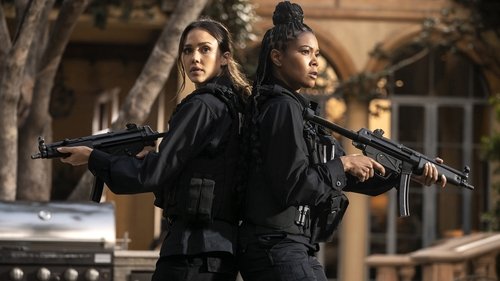 For Life
2020-09-09 | avsnitt 13
McKenna grieves the death of a loved one with Syd by her side. The LAPD detectives work as a united force to put an end to Lustrum Holdings and restore peace in Koreatown.
Säsonger för L.A.'s Finest
Säsong 2

2020 | 13 avsnitt

Säsong 1

2019 | 13 avsnitt
Serien är skapad av
Brandon Margolis

Brandon Sonnier