Last Chance U
In a docuseries set at one of NCAA football's most fertile recruiting grounds, guys with red flags seek to prove their worth on the field and in class.
Visas på följande playtjänster
Kommande sändningar
Inga tablålagda sändningar de närmsta sju dagarna.
Senaste inspelade avsnittet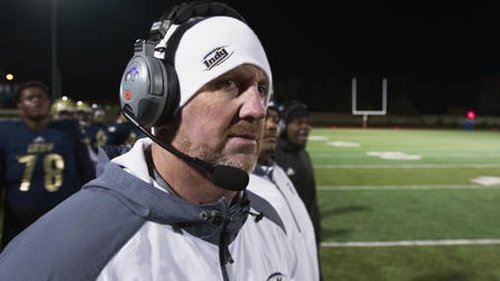 Hustlers Survive
2019-07-19 | avsnitt 8
The season finale presents a chance to end the season on a positive note. Markiese makes a big mistake, and Brown faces criticism over a text message.
Säsonger för Last Chance U
INDY: Part 2

2019 | 8 avsnitt

Coach Jason Brown experiences a new level of notoriety as he leads a loaded ICC roster into a season filled with national championship expectations.

INDY: Part 1

2018 | 8 avsnitt

The acclaimed series shifts to Independence Community College in Kansas, where a tough-as-nails coach attempts to rebuild a struggling program.

EMCC: Part 2

2017 | 8 avsnitt

Buddy and Brittany welcome a new crop of budding football stars hoping to overcome past mistakes, while coping with the attention brought by Season 1.

EMCC: Part 1

2016 | 6 avsnitt

Football prospects with academic and personal issues seek success on the field and in the classroom at powerhouse East Mississippi Community College.
Visa alla säsonger