Lucifer
Djävulen har tröttnat på att vara chef i helvetet och drar till Los Angeles, där han öppnar nattklubb och slår sig ihop med en mordutredare.
Skådespelare
Tom Ellis

Lucifer Morningstar

Lauren German

Chloe Decker

Kevin Alejandro

Daniel "Dan" Espinoza

Lesley-Ann Brandt

Mazikeen "Maze"
Visas på följande playtjänster
Kommande sändningar
Inga tablålagda sändningar de närmsta sju dagarna.
Senaste inspelade avsnittet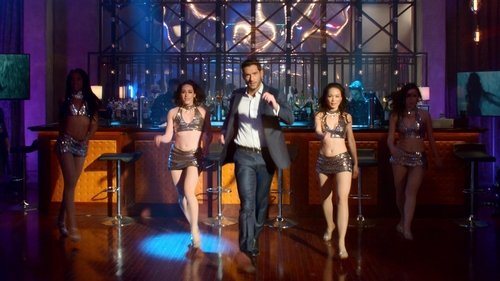 Who's da New King Of Hell?
2019-05-08 | avsnitt 10
With murderous demons on the loose in Los Angeles, it's up to Lucifer to reign in the chaos and protect the people he most cares about.
Säsonger för Lucifer
Säsong 4

2019 | 10 avsnitt

As Chloe struggles to come to terms with Lucifer's disturbing revelation, a rogue priest sets out to stop a long-rumored prophecy.

Säsong 3

2017 | 26 avsnitt

As Lucifer struggles with an identity crisis, a gruff new police lieutenant shakes up the status quo with Chloe and the rest of the LAPD.

Säsong 2

2016 | 18 avsnitt

Lucifer returns for another season, but his devil-may-care attitude may soon need an adjustment: His mother is coming to town.

Säsong 1

2016 | 13 avsnitt

Bored with being the Lord of Hell, the devil relocates to Los Angeles, where he opens a nightclub and forms a connection with a homicide detective.
Visa alla säsonger