Magnum P.I.
Thomas Magnum, a decorated former Navy SEAL who, upon returning home from Afghanistan, repurposes his military skills to become a private investigator in Hawaii taking jobs no one else will with the help of fellow vets T.C. Calvin and Rick Wright, and the former MI:6 agent Higgins.
Skådespelare
Jay Hernandez

Thomas Magnum

Perdita Weeks

Juliet Higgins

Zachary Knighton

Orville "Rick" Wright

Stephen Hill

Theodore "T.C." Calvin

Tim Kang

Det. Gordon Katsumoto
Kommande sändningar
Inga tablålagda sändningar de närmsta sju dagarna.
Senaste inspelade avsnittet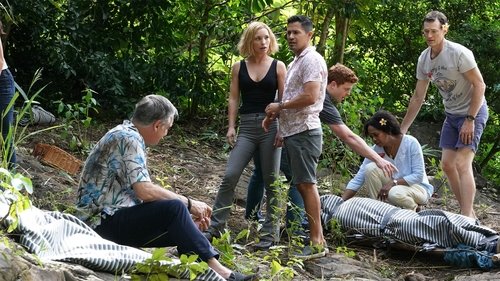 Farewell to Love
2020-04-17 | avsnitt 16
While Magnum and Higgins are undercover as a couple on a romantic bus tour working a case, they must switch gears when one of the love birds on the trip is murdered and evidence is quickly deteriorating in the Hawaiian heat.
Säsonger för Magnum P.I.
Säsong 2

2019 | 16 avsnitt

Säsong 1

2018 | 20 avsnitt