Marlon
A loving (but immature) father is committed to co-parenting his two kids with his very-together ex-wife. While his misguided fatherly advice, unstoppable larger-than-life personality and unpredictable Internet superstardom might get in the way sometimes, for Marlon, family really always does come first - even if he's the biggest kid of all.
Skådespelare
Marlon Wayans

Marlon Wayne

Essence Atkins

Ashley Wayne

Notlim Taylor

Marley Wayne
Senaste inspelade avsnittet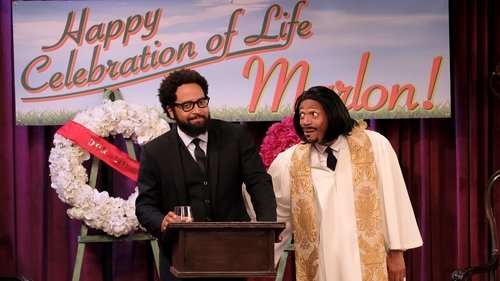 Funeral Party
2018-07-12 | avsnitt 10
Marlon decides to throw himself a funeral party after attending his barber's funeral; everyone speaks at Marlon's party, talking about the insensitive jokes he made at their expense; Marlon worries that he is too harsh on everyone.
Säsonger för Marlon
Säsong 2

2018 | 10 avsnitt

Säsong 1

2017 | 10 avsnitt
Serien är skapad av
Marlon Wayans

Christopher Moynihan