Miracle Workers
Himlen är ett kontor i den här arbetsplatskomedin – och Gud är på mycket dåligt humör. Besviken på jorden han har skapat är han angelägen att göra slut på den och ta sig an nya projekt, precis som alla bra entreprenörer.
Skådespelare
Daniel Radcliffe

Reverend Ezekiel Brown

Geraldine Viswanathan

Prudence Aberdeen

Steve Buscemi

Benny the Teen
Visas på följande playtjänster
Kommande sändningar
Inga tablålagda sändningar de närmsta sju dagarna.
Senaste inspelade avsnittet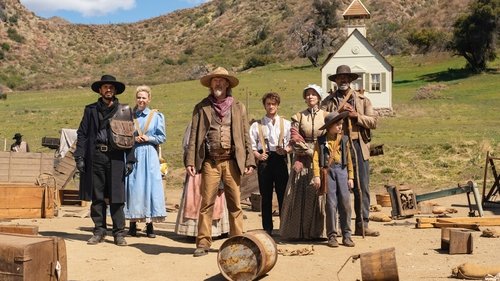 End of the Trail
2021-09-14 | avsnitt 10
The wagon train faces its final showdown.
Säsonger för Miracle Workers
Oregon Trail

2021 | 10 avsnitt

In 1844, an idealistic small-town preacher teams up with a wanted outlaw and an adventurous & liberated prairie wife to lead a wagon train west on the Oregon Trail across an American landscape which, much like today, is fraught with both promise and peril.

Dark Ages

2020 | 10 avsnitt

A group of medieval villagers try to stay positive in an age of extreme income inequality, poor healthcare, and widespread ignorance.

Säsong 1

2019 | 7 avsnitt

When God plans to destroy the Earth, two low-level angels must convince their boss to save humanity. They bet him they can pull off their most impossible miracle yet: help two humans fall in love.