NCIS: Los Angeles
The exploits of the Los Angeles–based Office of Special Projects (OSP), an elite division of the Naval Criminal Investigative Service that specializes in undercover assignments.
Skådespelare
Eric Christian Olsen

Marty Deeks

Linda Hunt

Henrietta "Hetty" Lange
Senaste inspelade avsnittet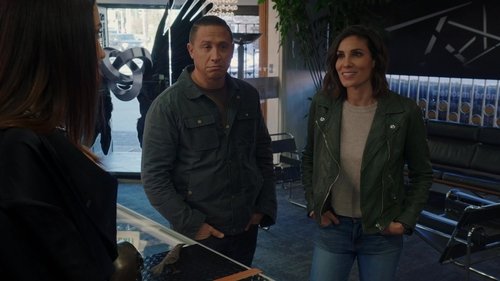 A Fait Accompli
2021-01-17 | avsnitt 9
While NCIS must track down an organized crime leader who is trying to buy stolen defense technology, Callen goes to Anna to ask the ultimate question. Also, Deeks is kicked out of NCIS training only to find that Hetty has a life-changing surprise for him.
Säsonger för NCIS: Los Angeles
Säsong 12

2020 | 13 avsnitt

Säsong 11

2019 | 22 avsnitt

Säsong 10

2018 | 24 avsnitt

Säsong 9

2017 | 24 avsnitt

Säsong 8

2016 | 24 avsnitt

Säsong 7

2015 | 24 avsnitt

Säsong 6

2014 | 24 avsnitt

Callen and Sam are trapped in an armed submarine that terrorists have aimed to hit an aircraft carrier in San Diego. Meanwhile, Hetty defies orders and forgoes her trip to Washington, as the team tries to locate and save Callen and Sam and prevent the terrorist attack.

Säsong 5

2013 | 24 avsnitt

Säsong 4

2012 | 24 avsnitt

The fourth season of NCIS: Los Angeles premiered on September 25, 2012 on CBS and January 6, 2013 on Sky 1.

Säsong 3

2011 | 24 avsnitt

The third season of NCIS: Los Angeles premiered on September 20, 2011. The two hours season finale was aired on May 15, 2012 on CBS.

Säsong 2

2010 | 24 avsnitt

Säsong 1

2009 | 24 avsnitt
Visa alla säsonger
Kategorier
Action & Äventyr
Drama
Kriminal
Mystik