Nigella: At My Table
Nigella Lawson shows us food we can all bring to our own tables, vibrant and varied but always relaxed.
Skådespelare
Nigella Lawson

Herself - Presenter
Senaste inspelade avsnittet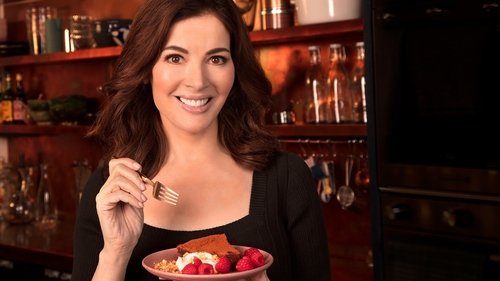 2017-12-04 | avsnitt 6
Nigella cooks more warming, comforting and inspirational recipes. Perfect for winding down at the end of a long day, there's a cosy supper of chicken with red grapes and marsala, followed by a deeply divine sunken chocolate amaretto cake with crumbled amaretti cream dolloped alongside. For a dish that's as simple to make as it is rewarding to eat, there's Nigella's mussels with pasta, and just as delicious is her autumnal radicchio, chestnut and blue cheese salad. Her egg tortilla pie with a crisp crust, soft yolked eggs, salty ham and melted cheese is a pleasure to behold.
Säsonger för Nigella: At My Table