Nightwatch Nation
"Nightwatch Nation," the new nonfiction series from executive producer Dick Wolf and 44 Blue Productions, follows EMTs in Yonkers, New York, Austin, Texas, Tucson, Arizona and Baton Rouge, Louisiana as these real-life heroes risk their lives to work the busiest and most unnerving shift of the day, the overnight.
Kommande sändningar
Inga tablålagda sändningar de närmsta sju dagarna.
Senaste inspelade avsnittet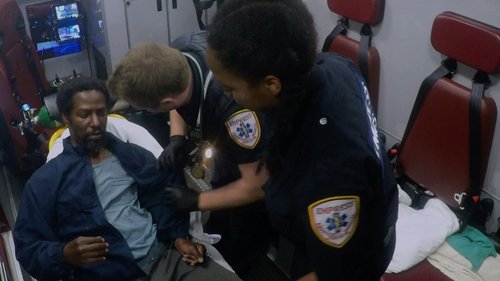 We Are Nightwatch Nation
2018-10-25 | avsnitt 10
Patrick and Danelle from Yonkers, New York, go above and beyond to help a schizophrenic patient who's had a hard time being taken seriously in the past. Far away in Austin, Texas, Holly and Chris have a scary run-in with poison control involving a nervous mother. Meanwhile, Baton Rouge, Louisiana, has a busier than usual night with erratic patients, culminating with one of the medics saying, "Only on the night shift."
Säsonger för Nightwatch Nation
Säsong 1

2018 | 10 avsnitt