Orange Is the New Black
En privilegierad kvinna hamnar i ett kvinnofängelse när ett brott från hennes förflutna hinner ikapp henne i den här Emmy-belönade serien från skaparen av Weeds.
Skådespelare
Taylor Schilling

Piper Chapman

Danielle Brooks

Tasha 'Taystee' Jefferson

Kate Mulgrew

Galina 'Red' Reznikov

Taryn Manning

Tiffany 'Pennsatucky' Doggett
Visas på följande playtjänster
Kommande sändningar
Inga tablålagda sändningar de närmsta sju dagarna.
Senaste inspelade avsnittet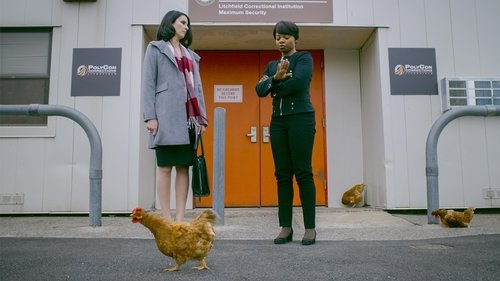 Here's Where We Get Off
2019-07-26 | avsnitt 13
Tearful farewells, emotional tributes, new beginnings. Say goodbye to the women of Litchfield in the series finale.
Säsonger för Orange Is the New Black
Säsong 7

2019 | 13 avsnitt

Säsong 6

2018 | 13 avsnitt

Säsong 5

2017 | 13 avsnitt

The power dynamics at Litchfield shift dramatically as the inmates react to a tragedy in an explosive new season.

Säsong 4

2016 | 13 avsnitt

New faces and old resentments make for a potentially volatile blend, especially now that Litchfield is a for-profit business.

Säsong 3

2015 | 13 avsnitt

New business interests, spiritual movements and parental problems upend lives and ignite power struggles among Litchfield's residents and guards.

Säsong 2

2014 | 13 avsnitt

Shocking revelations and new arrivals shake up the lives and relationships of Litchfield's prisoners.

Säsong 1

2013 | 13 avsnitt

Piper must trade her comfortable New York life for an orange prison jumpsuit when her decade-old relationship with a drug runner catches up with her.
Visa alla säsonger