PAW Patrol
A group of six rescue dogs is led by a tech-savvy boy named Ryder. The heroic pups, who believe "no job is too big, no pup is too small," work together to protect the community. Among the members of the group are firedog Marshall, police pup Chase, and fearless Skye. All of the animals have special skills, gadgets and vehicles that help them on their rescue missions. Whether rescuing a kitten or saving a train from a rockslide, the PAW Patrol is always up for the challenge while also making sure there's time for a game or a laugh.
Skådespelare
Devan Cohen

Rubble (voice)

Kallan Holley

Skye (voice)

Stephanie Mills

Lindsey (voice)

Patricia Ja Lee

Miley (voice)

Ciara Hanna

Melissa (voice)
Kommande sändningar
Inga tablålagda sändningar de närmsta sju dagarna.
Senaste inspelade avsnittet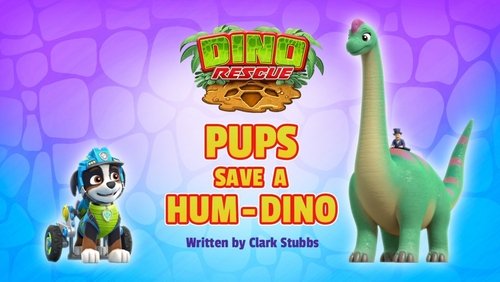 Dino Rescue: Pups Save a Hum-Dino
2020-09-07 | avsnitt 15
Mayor Humdinger takes his kitties to the Dino Wilds for some dino acting lessons, but instead finds himself on top of a runaway Brachiosaurus bound for Adventure Bay! Now it's up to the pups to save the town before the Dino stomps all over it!
Säsonger för PAW Patrol
Säsong 6

2019 | 49 avsnitt

Säsong 5

2018 | 50 avsnitt

Säsong 4

2017 | 45 avsnitt

Säsong 3

2015 | 50 avsnitt

The PAW Patrol pups take their adventures to the sky with an all-new rescue vehicle, the Air Patroller, that can transport Ryder and the gang anywhere in the world. The third season also introduces new friends including Tracker, a jeep-driving pup with super hearing who lives in the jungle with Carlos.

Säsong 2

2014 | 47 avsnitt

Säsong 1

2013 | 47 avsnitt
Visa alla säsonger