Poldark
Tiden är sent 1700-tal i Cornwall, England och handlingen centrerar kring Ross Poldark som återvänder till England efter att ha deltagit i den amerikanska inbördeskriget. Hans familj och vänner trodde att han var död och drama uppstår vid hemkomsten.
Skådespelare
Heida Reed

Elizabeth Chenoweth

Ruby Bentall

Verity Poldark

Jack Farthing

George Warleggan
Visas på följande playtjänster
Kommande sändningar
Inga tablålagda sändningar de närmsta sju dagarna.
Senaste inspelade avsnittet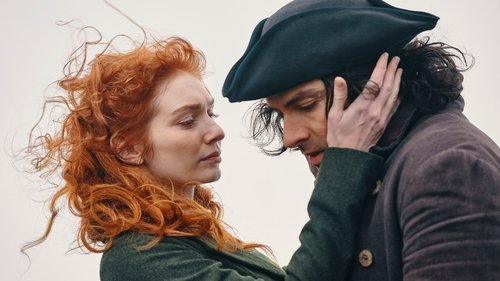 2019-08-26 | avsnitt 8
With the fate of his nation in the balance, Ross must gamble everything to protect his country and those he loves.
Säsonger för Poldark
Series 4

2018 | 8 avsnitt

It is 1796. To defend Cornwall and those he loves from an empowered George, Ross must play the political game on a journey that takes him to the nation's capital and into new perils.

Series 3

2017 | 9 avsnitt

It is 1794, and Ross must traverse new family, new loves and new battles, as the French Revolution casts a shadow over life in Cornwall.

Series 2

2016 | 10 avsnitt

The year is 1790 and there is riot and revolution in the air. Ross Poldark must fight for his freedom when George Warleggan tries to have him hanged as a revolutionary.

Series 1

2015 | 8 avsnitt

In 1783 Ross Poldark returns from the American War of Independence to his beloved Cornwall to find his world in ruins: his father dead, his house wrecked and his sweetheart engaged.
Visa alla säsonger