Pure Genius
A young Silicon Valley tech-titan enlists a veteran surgeon with a controversial past in starting a hospital with a cutting-edge, new school approach to medicine.
Skådespelare
Dermot Mulroney

Dr. Walter Wallace

Odette Annable

Dr. Zoe Brockett

Reshma Shetty

Dr. Talaikha Channarayapatra

Ward Horton

Dr. Scott Strauss
Kommande sändningar
Inga tablålagda sändningar de närmsta sju dagarna.
Senaste inspelade avsnittet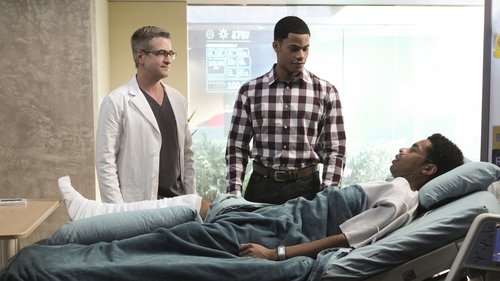 Lift Me Up
2017-01-26 | avsnitt 13
Angie tries to target her mother's illness using radical nanobot technology, but she looks to Scott for help when her mother prefers using traditional methods. Also, when a graffiti artist with a clotting disorder falls from a bridge, Walter, Malik and Zoe attempt to use suspended animation to stop his internal bleeding.
Säsonger för Pure Genius
Säsong 1

2016 | 13 avsnitt