The Real Housewives of Dallas
An exclusive look into the glamorous galas, scintillating scandals and enormous egos of a group of women as they navigate the social scene of Dallas' elite, all while juggling their husbands, boyfriends and families.
Skådespelare
Leeanne Locken

som sig själv

Stephanie Hollman

som sig själv

Brandi Redmond

som sig själv
Senaste inspelade avsnittet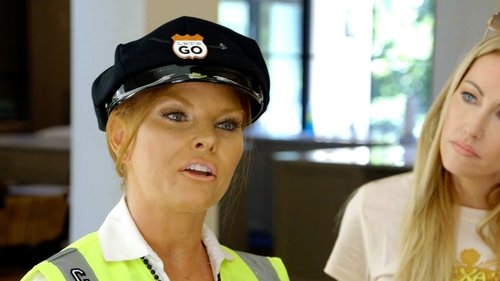 RV Having Fun Yet?
2021-03-30 | avsnitt 12
Tiffany seeks guidance from Momma Dee after a stilted encounter with her own mother, while Court gives Kameron the surprise of a lifetime. Stephanie plans a trip to Oklahoma, but her efforts are in jeopardy when a surprise article in the press causes Brandi and D'Andra to be at odds.
Säsonger för The Real Housewives of Dallas
Säsong 5

2021 | 12 avsnitt

Säsong 4

2019 | 17 avsnitt

Säsong 3

2018 | 18 avsnitt

Säsong 2

2017 | 14 avsnitt

Säsong 1

2016 | 11 avsnitt
Visa alla säsonger