Rosewood
Dr. Beaumont Rosewood, Jr. is a brilliant private pathologist who uses wildly sophisticated technology and his drive to live life to the fullest to help a tough-as-nails detective and the Miami PD uncover clues no one else can see.
Skådespelare
Morris Chestnut

Dr. Beaumont Rosewood, Jr.

Jaina Lee Ortiz

Det. Annalise Villa

Gabrielle Dennis

Pippy Rosewood

Anna Konkle

Tara Milly Izikoff (aka TMI)

Lorraine Toussaint

Donna Rosewood

Eddie Cibrian

Captain Ryan Slade

Domenick Lombardozzi

Captain Ira Hornstock
Visa fler skådespelare
Senaste inspelade avsnittet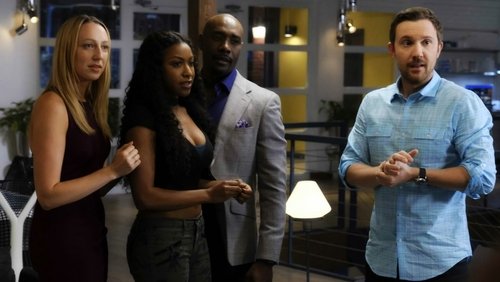 Blistering Heat & Brotherly Love
2017-04-28 | avsnitt 22
Rosewood, Villa, Slade and Hornstock work to take down a highly skilled group of criminals suspected of a jewelry store heist, and Rosie decides that someone from the inner circle should run a new Magic City Lab on the west coast.
Säsonger för Rosewood
Säsong 2

2016 | 22 avsnitt

Säsong 1

2015 | 22 avsnitt