Skam España
The series accompanies a group of 16-year-olds on the journey of their life following their day to day in real time. Dependence on social media, how they face sex, love and ruptures, religion, the search of their identity and the need to fit in.
Senaste inspelade avsnittet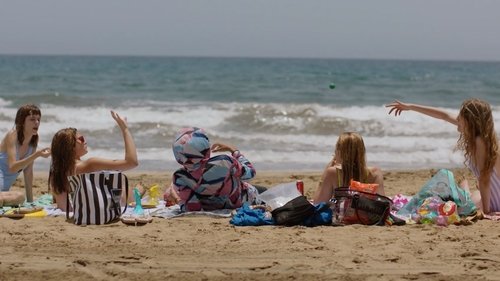 The losers
2020-10-25 | avsnitt 8
The squad finally completes their last day of exams. Cris, Nora, Viri and Eva go through it in distinct ways. After the last exam, Amira has a few things to sort out.
Säsonger för Skam España
Amira

2020 | 8 avsnitt

In this season we learn more about Amira, a loyal, fun, sensible Muslim student. Joined by her friends Cris, Viri, Eva and Nora, we follow the life of this young girl, who gets treated differently simply because she wears a hijab.

Nora/Viri

2020 | 9 avsnitt

SKAM continues from Nora's perspective. As much as she likes Alejandro, a feminist with ideals as pure as hers cannot let a fuckboy lead her astray. Or are her views only a defense mechanism?

Cris

2019 | 10 avsnitt

In the second season we see SKAM through Cris's eyes. A carefree party animal, Cris is fed up of her friends' love sob stories. She's over falling in love, preferring to hook up with whoever she wants whenever she wants. Why worry?

Eva

2018 | 12 avsnitt

SKAM is the portrait of the generation of kids born after the year 2000. Their doubts, problems, feelings, what they think, what they want and above all else, what shuts them up. The first season of SKAM revolves around Eva.
Visa alla säsonger