Star Trek: Deep Space Nine
At Deep Space Nine, a space station located next to a wormhole in the vicinity of the liberated planet of Bajor, Commander Sisko and crew welcome alien visitors, root out evildoers and solve all types of unexpected problems that come their way.
Skådespelare
Avery Brooks

Benjamin Sisko
Visas på följande playtjänster
Kommande sändningar
Inga tablålagda sändningar de närmsta sju dagarna.
Senaste inspelade avsnittet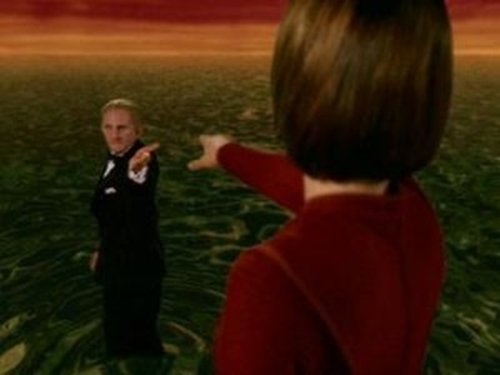 What You Leave Behind (2)
1999-06-02 | avsnitt 26
Sisko leads, what he hopes will be, a final all-out assault on Cardassia Prime, as Kira and Garak mount a suicide assault on the Cardassian headquarters, occupied by the Dominion, who kill innocent women and children village by village in retaliation for Resistance attacks.
Säsonger för Star Trek: Deep Space Nine
Säsong 7

1998 | 26 avsnitt

Säsong 6

1997 | 26 avsnitt

Säsong 5

1996 | 26 avsnitt

Säsong 4

1995 | 26 avsnitt

Säsong 3

1994 | 26 avsnitt

Säsong 2

1993 | 26 avsnitt

Säsong 1

1993 | 20 avsnitt

Specials

| 114 avsnitt

Includes extras found on the DVD collections, as well as any specials that might have aired in-between seasons
Visa alla säsonger
Serien är skapad av
Gene Roddenberry

Michael Piller

Rick Berman
Kategorier
Action & Äventyr
Drama
Sci-Fi & Fantasy