Star Trek: Enterprise
During the mid-22nd century, a century before Captain Kirk's five-year mission, Jonathan Archer captains the United Earth ship Enterprise during the early years of Starfleet, leading up to the Earth-Romulan War and the formation of the Federation.
Skådespelare
Scott Bakula

Captain Jonathan Archer

John Billingsley

Dr. Phlox

Jolene Blalock

Sub-Commander T'Pol

Dominic Keating

Lieutenant Malcolm Reed

Anthony Montgomery

Ensign Travis Mayweather
Visas på följande playtjänster
Kommande sändningar
Inga tablålagda sändningar de närmsta sju dagarna.
Senaste inspelade avsnittet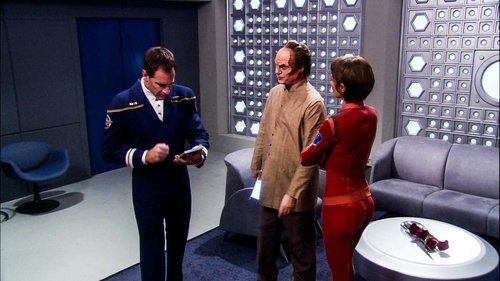 These Are the Voyages...
2005-05-13 | avsnitt 22
Six years in the future, an emotional Captain Archer and the crew return to Earth to face the decommission of Enterprise and signing of the Federation charter.
Säsonger för Star Trek: Enterprise
Säsong 4

2004 | 22 avsnitt

Säsong 3

2004 | 24 avsnitt

Säsong 2

2003 | 26 avsnitt

In one short year, Jonathan Archer, captain of the starship Enterprise NX-01, has made a name for himself and his crew, both with his Starfleet superiors and perhaps less favorably with mankind's alien neighbors.

Säsong 1

2001 | 26 avsnitt

Captain Jonathan Archer, son of the warp engine pioneer Henry, assembles a crew and takes the new starship Enterprise out into the heavens.
Visa alla säsonger
Kategorier
Action & Äventyr
Drama
Sci-Fi & Fantasy