Superstore
A hilarious workplace comedy about a unique family of employees at a super-sized mega store. From the bright-eyed newbies and the seen-it-all veterans to the clueless summer hires and the in-it-for-life managers, together they hilariously tackle the day-to-day grind of rabid bargain hunters, riot-causing sales and nap-worthy training sessions.
Skådespelare
Colton Dunn

Garrett McNeill

Nichole Bloom

Cheyenne Thompson
Senaste inspelade avsnittet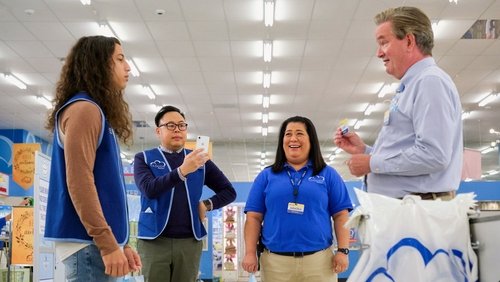 Ground Rules
2021-02-04 | avsnitt 8
Jonah finds himself in trouble with Sandra and Glenn when her son, Tony, starts working at Cloud 9. Mateo tries to help Cheyenne be a better floor supervisor. Garrett is unwittingly thrust in the middle of Dina's relationship with Brian the vet.
Säsonger för Superstore
Säsong 6

2020 | 11 avsnitt

Säsong 5

2019 | 21 avsnitt

Säsong 4

2018 | 22 avsnitt

Säsong 3

2017 | 22 avsnitt

Säsong 2

2016 | 22 avsnitt

Säsong 1

2015 | 11 avsnitt
Visa alla säsonger