SvampBob Fyrkant
Deep down in the Pacific Ocean in the subterranean city of Bikini Bottom lives a square yellow sponge named SpongeBob SquarePants. SpongeBob lives in a pineapple with his pet snail, Gary, loves his job as a fry cook at the Krusty Krab, and has a knack for getting into all kinds of trouble without really trying. When he's not getting on the nerves of his cranky next door neighbor Squidward, SpongeBob can usually be found smack in the middle of all sorts of strange situations with his best buddy, the simple yet lovable starfish, Patrick, or his thrill-seeking surfer-girl squirrel pal, Sandy Cheeks.
Skådespelare
Bill Fagerbakke

Patrick Star (voice)

Carolyn Lawrence

Sandy Cheeks (voice)

Tom Kenny

SpongeBob Squarepants (voice)

Clancy Brown

Mr. Krabs (voice)

Rodger Bumpass

Squidward (voice)
Senaste inspelade avsnittet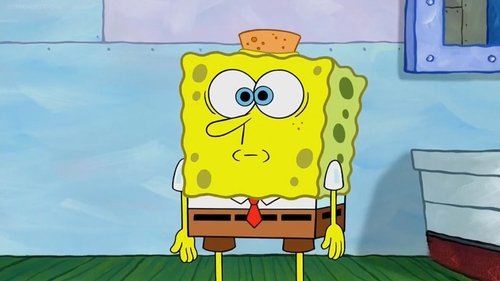 The Krusty Slammer
2019-01-27 | avsnitt 5
Mr. Krabs turns the Krusty Krab into a jailhouse after Plankton breaks the law, but crime only pays for so long.
Säsonger för SvampBob Fyrkant
Säsong 12

2018 | 9 avsnitt

Säsong 11

2017 | 50 avsnitt

Säsong 10

2016 | 25 avsnitt

Säsong 9

2012 | 49 avsnitt

Säsong 8

2011 | 47 avsnitt

Säsong 7

2009 | 50 avsnitt

Säsong 6

2008 | 47 avsnitt

Säsong 5

2007 | 41 avsnitt

Säsong 4

2005 | 38 avsnitt

Säsong 3

2002 | 37 avsnitt

Säsong 2

2000 | 39 avsnitt

Säsong 1

1999 | 41 avsnitt

Specials

2000 | 18 avsnitt
Visa alla säsonger
Serien är skapad av
Stephen Hillenburg