Om The Chi
Serien hade premiär 2018 och varje avsnitt är ungefär 55 minuter. Totalt har 40 avsnitt sänts uppdelat på 4 säsonger och serien är skapad av Lena Waithe. Serien är i produktion så det kommer att kommma nya avsnitt
Visas på följande playtjänster
Disney Plus
Viaplay
HBO Max
Comhem Play
HBO
Kommande sändningar
Inga tablålagda TV-sändningar de närmsta sju dagarna.
Senaste inspelade avsnittet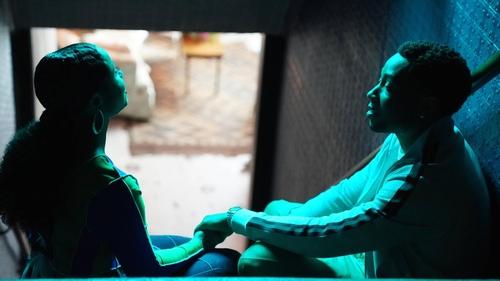 A Raisin in the Sun
2021-08-01 | avsnitt 10
Emmett tells Tiff to make a decision. Imani and Shaad get a clean slate. Jake comes clean to Jemma. Trig gives Douda an ultimatum. Tracy throws a celebratory block party. Nina and Dre put their problems aside to help someone in need.
Säsonger för The Chi
Säsong 4

2021 | 10 avsnitt

Jake, Papa and Kevin confront the harsh reality of how the world views young, Black men in the aftermath of an act of police brutality. As the three friends reckon with a broken system, the aftershocks ripple across the South Side, inspiring friends and neighbors to rise up and take action.

Säsong 3

2020 | 10 avsnitt

Säsong 2

2019 | 10 avsnitt

Brandon strives to make his food truck a success while navigating the class differences with his girlfriend Jerrika. Emmett makes an effort to get custody of his son, guided by his mother Jada. Kevin reckons with the trauma of what he has experienced in his young life as he strengthens the bonds with Papa and Jake, whose older brother Reg exposes Jake to twisted lessons in street survival. An imprisoned Ronnie attempts to come to terms with killing Brandon's brother and reclaim his life, and Detective Cruz launches a new investigation.

Säsong 1

2018 | 10 avsnitt

On the South Side of Chicago, fates can change in an instant and beauty and community persist even when tragedy intervenes. As lives intersect, the people who call The Chi home strive to make the right choices and overcome life's challenges.
Visa alla säsonger