The Girlfriend Experience
Följ med till en värld av tillfälliga förbindelser och snabba pengar. Den amerikanska dramaserien "The Girlfriend Experience" är producerad av Oscarvinnande Steven Soderbergh och baseras på hans långfilm från 2009 med samma namn. Under två fristående säsonger utforskas relationerna mellan exklusiva eskortflickor och deras klienter.
Skådespelare
Julia Goldani Telles

Iris Stanton
Visas på följande playtjänster
Senaste inspelade avsnittet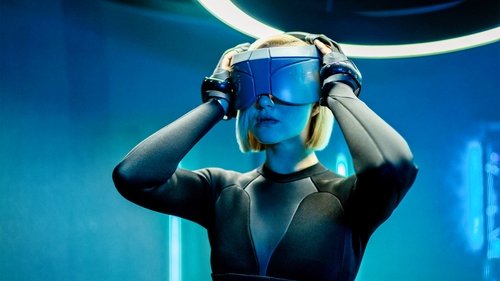 Integration
2021-06-20 | avsnitt 10
Struggling to recover from betrayal, Iris is willing to take a radical leap once again. Iris needs to confront one more person before making a fateful decision: Emcee.
Säsonger för The Girlfriend Experience
Säsong 3

2021 | 10 avsnitt

Set in the London tech scene, Season three is the story of Iris, a neuroscience major. As she begins to explore the transactional world of The Girlfriend Experience, Iris quickly learns that her client sessions provide her with a compelling edge in the tech world and vice versa. She then begins to question whether her actions are driven by free will, or something else altogether, and heads down a deep path of exploration.

Säsong 2

2017 | 14 avsnitt

Season two follows two parallel storylines; one centering on the complicated relationship between Erica & Anna during the corrupt political climate of midterm elections, and the other on Bria, a former GFE provider forced to start a new life in New Mexico but lured by the ghosts of her past.

Säsong 1

2016 | 13 avsnitt

Season one is the story of Christine Reade, a second year student at Chicago-Burnham Law School and a new intern at the prestigious firm of Kirkland & Allen. Working hard to establish herself at the firm, her focus quickly shifts when a classmate introduces her to the world of transactional relationships. Known as GFEs, they are women who provide The Girlfriend Experience - emotional and sexual relationships at a very high price. Juggling two very different lives, Christine quickly finds herself drawn into the GFE world, attracted to the rush of control and intimacy.