The Real Housewives of Beverly Hills
The real housewives of Beverly Hills är dokumentärserie som ger oss tillträde till sex familjer som bor i soliga Kalifornien. Vi får möta sex sofistikerade kvinnor och ta del av deras glamorösa liv. Vi är med när de använder botox, stressar över sina intensiva karriärer, och får en allmän inblick i deras hetsiga vardagsdrama. Vad gömmer sig egentligen bakom?
Skådespelare
Kyle Richards

som sig själv
Senaste inspelade avsnittet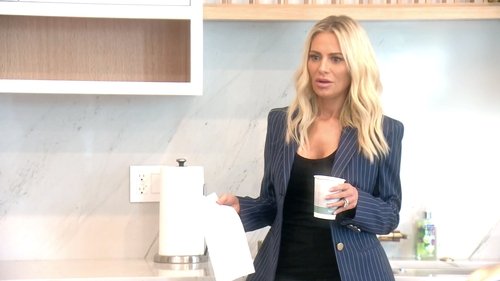 Secrets Revealed
2020-09-23 | avsnitt 20
In never-before-seen footage from Season 10, the story behind Denise's "Bravo, Bravo, F---ing Bravo" moment is finally revealed. Dorit faces mediation for her highly publicized lawsuit. Garcelle's new house is threatened by wild fires. Meanwhile, Lisa checks out a swanky Hollywood apartment with her daughter Amelia, and Erika hopes to stay in one piece after Kyle takes her for a spin in a vintage car.
Säsonger för The Real Housewives of Beverly Hills
Säsong 11

2021 | 2 avsnitt

Säsong 10

2020 | 20 avsnitt

Säsong 9

2019 | 24 avsnitt

Säsong 8

2017 | 22 avsnitt

La La Land shines bright when The Real Housewives of Beverly Hills returns for season eight. Erika Girardi, Dorit Kemsley, Kyle Richards, Lisa Rinna, and Lisa Vanderpump are joined by new housewife Teddi Mellencamp Arroyave and friend Camille Grammer for a season of lavish adventures, uncontrollable laugher and confrontations aplenty.

Säsong 7

2016 | 21 avsnitt

In season seven, returning housewives Erika Girardi, Lisa Vanderpump, Kyle Richards, Lisa Rinna, and Eileen Davidson welcome new housewife Dorit Kemsley and friend Eden Sassoon.

Säsong 6

2015 | 24 avsnitt

Säsong 5

2014 | 23 avsnitt

Säsong 4

2013 | 23 avsnitt

Säsong 3

2012 | 22 avsnitt

Säsong 2

2011 | 24 avsnitt

Säsong 1

2010 | 17 avsnitt
Visa alla säsonger