The Shield
The story of an inner-city Los Angeles police precinct where some of the cops aren't above breaking the rules or working against their associates to both keep the streets safe and their self-interests intact.
Skådespelare
CCH Pounder

Claudette Wyms

Michael Chiklis

Vic Mackey

Walton Goggins

Shane Vendrell

Jay Karnes

Dutch Wagenbach

Catherine Dent

Danielle Sofer
Kommande sändningar
Inga tablålagda sändningar de närmsta sju dagarna.
Senaste inspelade avsnittet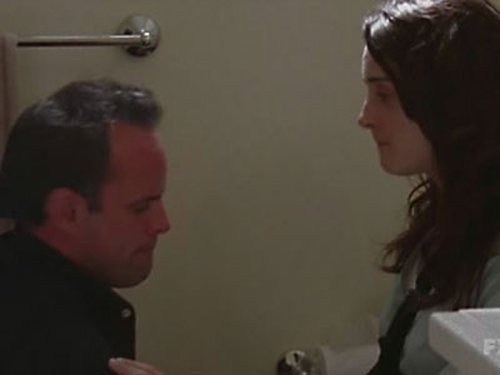 Family Meeting
2008-11-25 | avsnitt 13
Officers in the Barn investigate a woman's disappearance and the arrival of a large drug shipment; lives change forever.
Säsonger för The Shield
Säsong 7

2008 | 13 avsnitt

Säsong 6

2007 | 10 avsnitt

Säsong 5

2006 | 11 avsnitt

Säsong 4

2005 | 13 avsnitt

Säsong 3

2004 | 15 avsnitt

Säsong 2

2003 | 13 avsnitt

Säsong 1

2002 | 13 avsnitt

Specials

2007 | 15 avsnitt
Visa alla säsonger