Transplant
Dr. Bashir Hamed, a Syrian doctor with battle-tested skills in emergency medicine, makes the difficult decision to flee his country and build a new life in Canada with his younger sister Amira. Bash works to navigate a new environment after earning a coveted residency in the Emergency Department of one of the best hospitals in Toronto, York Memorial.
Skådespelare
Hamza Haq

Dr. Bashir Hamed

Laurence Leboeuf

Dr. Magalie Leblanc

Ayisha Issa

Dr. June Curtis

Jim Watson

Dr. Theo Hunter

John Hannah

Dr. Jed Bishop
Kommande sändningar
Inga tablålagda sändningar de närmsta sju dagarna.
Senaste inspelade avsnittet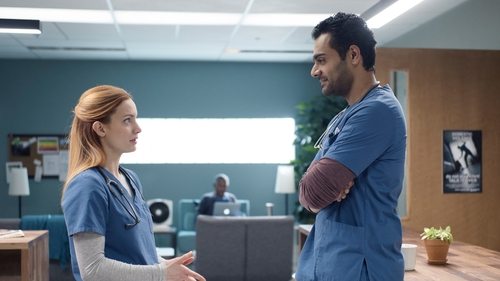 The Only Way Out Is Through
2020-05-27 | avsnitt 13
Bash and Mags race to save a woman with mysterious symptoms who was nearly killed by their team's medical error. Theo tries to help a gravely ill teen and his family deal with the possibility that medical hope has run out.
Säsonger för Transplant
Säsong 1

2020 | 13 avsnitt