Twirlywoos
The four Twirlywoos - Great Big Hoo, Toodle-oo, Chickadee and Chick - have adventures both in the real world, and in their boat. They learn about a new concept each episode. Shy Peekaboo also lives on the boat, and joins in without the Twirlywoos knowing. The boat sometimes gets visitors, including the Stop Go Car and the Very Important Lady.
Kommande sändningar
Inga tablålagda sändningar de närmsta sju dagarna.
Senaste inspelade avsnittet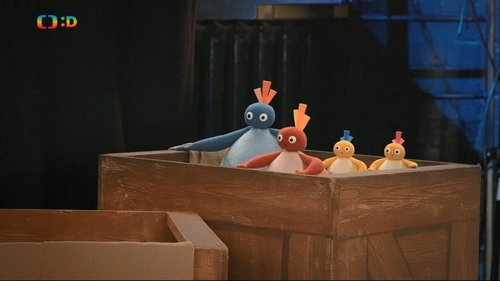 More About Behind
2017-12-08 | avsnitt 25
The Twirlywoos are at a theatre, watching as the actors play their parts.
Säsonger för Twirlywoos
Säsong 4

2017 | 25 avsnitt

Säsong 3

2016 | 25 avsnitt

Säsong 2

2015 | 30 avsnitt

Säsong 1

2015 | 20 avsnitt
Visa alla säsonger