Tyrant
The story of an unassuming American family drawn into the workings of a turbulent Middle Eastern nation. Bassam "Barry" Al Fayeed, the younger son of the dictator of a war-torn nation, ends a self-imposed 20-year exile to return to his homeland, accompanied by his American wife and children, for his nephew's wedding. Barry's reluctant homecoming leads to a dramatic clash of cultures as he is thrown back into the familial and national politics of his youth.
Skådespelare
Adam Rayner

Barry Al Fayeed

Jennifer Finnigan

Molly Al Fayeed

Ashraf Barhom

Jamal Al Fayeed

Noah Silver

Sammy Al Fayeed

Anne Winters

Emma Al Fayeed
Visas på följande playtjänster
Kommande sändningar
Inga tablålagda sändningar de närmsta sju dagarna.
Senaste inspelade avsnittet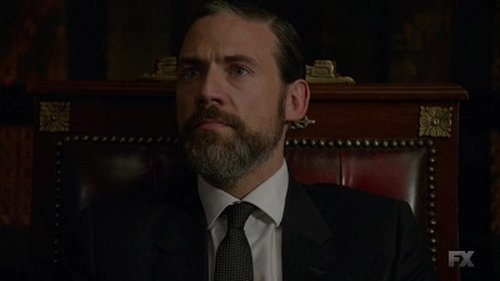 Two Graves
2016-09-07 | avsnitt 10
Barry and Molly are on the brink of waging war on the Caliphate. Leila makes a bold political move and braves the possibility of a close betrayal. Barry and Daliyah face a final reckoning in their relationship. The conflict in Abuddin threatens to turn into a bloody civil war.
Säsonger för Tyrant
Säsong 3

2016 | 10 avsnitt

Säsong 2

2015 | 12 avsnitt

Säsong 1

2014 | 10 avsnitt