Ancient Aliens
Did intelligent beings from outer space visit Earth thousands of years ago? From the age of the dinosaurs to ancient Egypt, from early cave drawings to continued mass sightings in the US, each episode gives historic depth to the questions, speculations, provocative controversies, first-hand accounts and grounded theories surrounding this age old debate.
Skådespelare
Robert Clotworthy

Narrator
Senaste inspelade avsnittet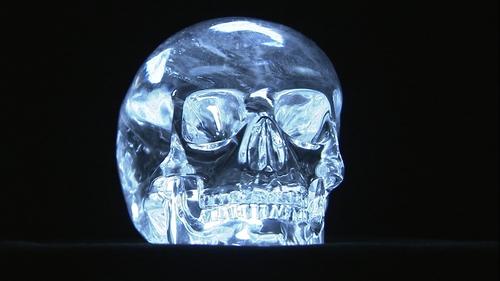 Top Ten Alien Artifacts
2021-10-08 | avsnitt 7
An ancient figurine of a modern-day airplane. A primitive statue of a man in a spacesuit. Mysterious crystal skulls whose origins are entirely unknown. For more than a decade on Ancient Aliens, we've traveled the globe and investigated strange objects found on every continent on Earth. We're counting down the top ten alien artifacts. Objects that could provide evidence that extraterrestrials once walked among us.
Säsonger för Ancient Aliens
Säsong 17

2021 | 7 avsnitt

Säsong 16

2020 | 10 avsnitt

Säsong 15

2020 | 12 avsnitt

Säsong 14

2019 | 22 avsnitt

Säsong 13

2018 | 15 avsnitt

Säsong 12

2017 | 16 avsnitt

Säsong 11

2016 | 15 avsnitt

Säsong 10

2015 | 10 avsnitt

Säsong 9

2014 | 12 avsnitt

Säsong 6

2013 | 11 avsnitt

Säsong 5

2012 | 12 avsnitt

Säsong 4

2012 | 10 avsnitt

Säsong 3

2011 | 16 avsnitt

Säsong 2

2010 | 10 avsnitt

Specials

2009 | 10 avsnitt

What if life on Earth began in outer space? Millions of people accept the theory that intelligent life forms visited Earth thousands of years ago and were worshipped as gods by primitive man. Are monuments like Stonehenge and Easter Island the last remains of an ancient alien visitation? From unexplainable super structures, to knowledge of the solar system, mathematics, and even the ability to make electricity, this special explores evidence of super-human influences on ancient man and embarks on an around-the-world search for answers. It's an investigation into a theory some believe cannot be true, but many agree cannot be ignored.
Visa alla säsonger