Animal Kingdom
17-year-old Joshua "J" Cody moves in with his freewheeling relatives in their Southern California beach town after his mother dies of a heroin overdose. Headed by boot-tough matriarch Janine "Smurf" Cody and her right-hand Baz, who runs the business and calls the shots, the clan also consists of Pope, the oldest and most dangerous of the Cody boys; Craig, the tough and fearless middle son; and Deran, the troubled, suspicious "baby" of the family.
Skådespelare
Ellen Barkin

Janine "Smurf" Cody

Shawn Hatosy

Andrew "Pope" Cody
Visas på följande playtjänster
Kommande sändningar
Inga tablålagda sändningar de närmsta sju dagarna.
Senaste inspelade avsnittet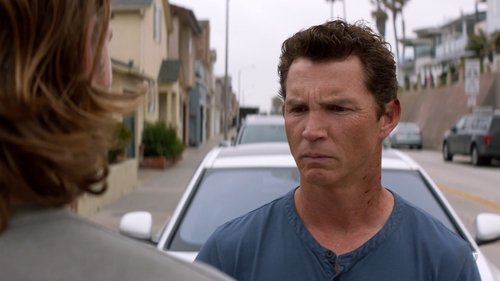 Smurf
2019-08-20 | avsnitt 13
In the aftermath of Smurf's heist, the Codys have to protect their reputation, while friends and enemies from the past close in. Deran realizes there is only one way to keep Adrian safe. Craig struggles to adapt to a new pace of life as Pope and J's growing tension reaches a boiling point.
Säsonger för Animal Kingdom
Säsong 4

2019 | 13 avsnitt

In season four, Smurf is back on top reminding her boys who's boss no matter whom she hurts in the process. Trapped with Smurf, Pope has found new and dangerous ways to deal with his anger, J continues to scheme about how to take over the family business, Craig plots one of their most difficult heists and Deran is worried about his future with Adrian. Outsiders move in to threaten the Cody's fragile peace, including Angela the former best friend of J's deceased mother and a recovering junkie, who tries to snake her way back into the family's good graces. A new criminal crew is also introduced with a surprising connection to the Codys.

Säsong 3

2018 | 13 avsnitt

With Smurf in jail and her grandson J in charge of the family business, the Cody men find themselves increasingly divided as they fight for control and their independence in season three. But when outside threats emerge, they have to come together.

Säsong 2

2017 | 13 avsnitt

As season two opens, the Cody clan is back to their old ways and in the midst of a fun, high-adrenaline heist. But when things don't go as planned, the family dynamics become more fractured than ever as some members advocate for independence from Smurf. Adding fuel to the fire is an external threat from Smurf's past that has come back to haunt her.

Säsong 1

2016 | 10 avsnitt
Visa alla säsonger