Atlanta
Two cousins, with different views on art versus commerce, on their way up through the Atlanta rap scene; Earnest 'Earn' Marks, an ambitious college dropout and his estranged cousin, who suddenly becomes a star.
Skådespelare
Donald Glover

Earnest "Earn" Marks

Brian Tyree Henry

Alfred "Paper Boi" Miles

Zazie Beetz

Vanessa "Van" Keefer
Visas på följande playtjänster
Kommande sändningar
Inga tablålagda sändningar de närmsta sju dagarna.
Senaste inspelade avsnittet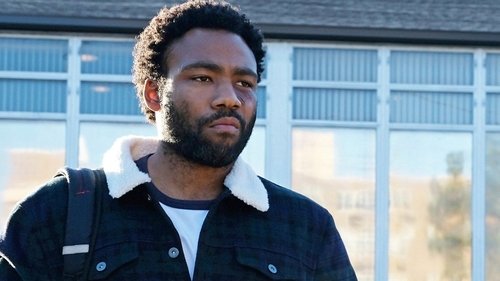 Crabs in a Barrel
2018-05-10 | avsnitt 11
Sometimes you gotta go where the money goes. But it be feeling like something is holding me back. Like I can't leave.
Säsonger för Atlanta
Säsong 2

2018 | 11 avsnitt

Season Two takes place during a time when the city Earn and Alfred aka Paper Boi is going through some changes. "Robbin' Season" refers to the time around Christmas when, for the first time, there is an influx of money in an impoverished area, and people are trying to get that money and also get holiday gifts — which makes people very "tense and desperate" and often causes crime to increase.

Säsong 1

2016 | 10 avsnitt